Recently it has become popular to wear maxi dresses not only in the evenings but in everyday life too.
Part of the fun of the maxi dress is that with the right accessories and styling, this dress can work for bodies of all shapes and sizes.
However, the 'rules' on how to wear this attire properly and how to match the dresses with different items of clothing and accessories are still an open question.
With sneakers
Many people still think that such an outfit looks weird. It's commonly believed that we should wear sports shoes only with sportswear. But the rules of fashion change. Nowadays a combination of
a dress + sneakers
has almost become classic.
With a denim jacket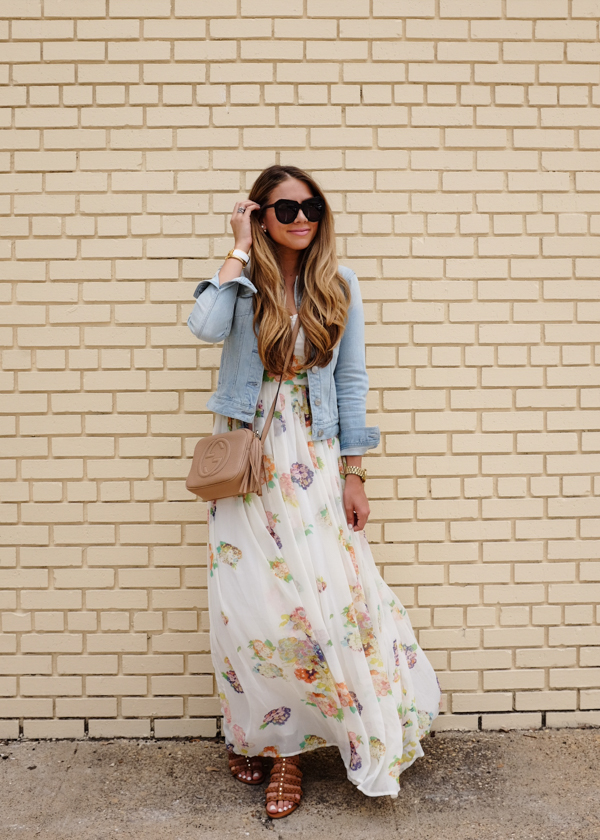 You can either look for a
maxi dress
with sleeves, or you can throw on a cute
jean jacket
over top of a
maxi dress
. A
Jean Jacket
adds Style and Is the Perfect Cover-Up. A
jean jacket
looks cool with a
maxi
because it enhances that laid-back boho vibe.
With a belt
If you wear a maxi dress with a belt you can be sure that this will accentuate your small waist — this will instantly make everyone around you jealous.
With a leather jacket
Natural style personalities will be happy with a denim jacket or parka over their maxi dress.
Besides, when wearing a leather jacket you can experiment with makeup using different bright colors.
Accessories

There are no strict rules: the choice of accessories depends on your taste and the occasion you are dressing for. Accessories make any attire look gorgeous. If your dress has a great neckline, a beautiful necklace will be the right choice.